Pinarie Foods is inspired by the unique and special nutritional properties of Australian Sweet Lupins.
Pinarie Foods was founded in 2019 by passionate Australian agriculture and food connector, Daniel Marshall and Western Australian farmers, Glen Quartermaine and Todd Quartermaine.
Together with our Thailand joint venture food business and science research partners, our business is built around serving you great tasting, healthy and convenient lupin based food products while supporting farmers and sustainable agriculture.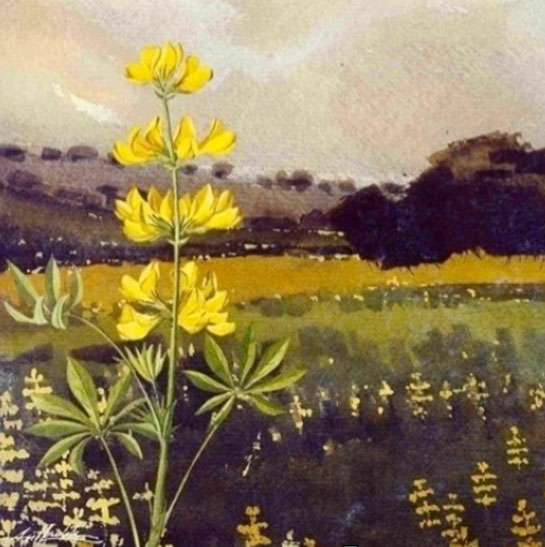 A Millennium ago –
Lupin is an ancient food

Lupin is an ancient legume consumed throughout the Mediterranean region and Andean mountains for thousands of years. They are usually consumed cold as a delicious whole bean snack, forming an important part of the Mediterranean diet.
1960's – The creation of powerful Aussie Sweet Lupin

Australian Sweet Lupin is iconic to Western Australia where the vast majority of lupins are now produced and the Mediterranean style climate is absolutely perfect to cultivate this nutrient rich crop. In fact, Australia is responsible for around 85% of the world's lupin crop? Over the last 60 years lupin has been subjected to natural plant breeding techniques in Western Australia resulting in a species (Lupinus angustifolius) which has negligible amounts of the bitter alkaloids found in other lupin varieties. This sweeter neutral tasting lupin bean no longer needs soaking in brine or cooking and can now be eaten raw and uncooked. Over the last 60 years Lupin varieties have been widely adopted and grown by Australian farmers for their regenerative agriculture qualities. They play an important role in the ecological and symbiotic soil balance of agriculture by fixing nitrogen to soils, creating a better environment for growth and significantly reducing chemical fertiliser use.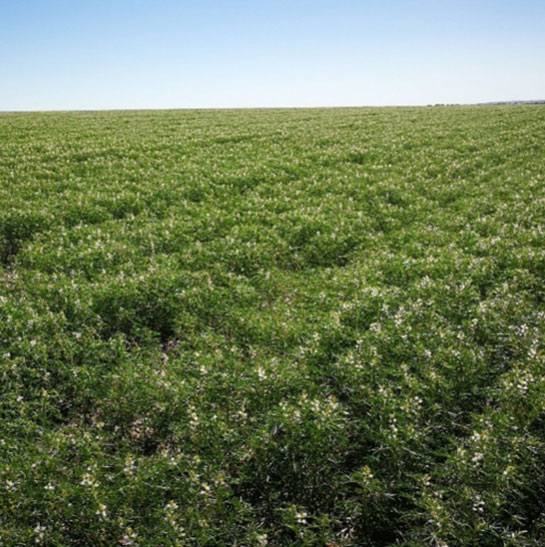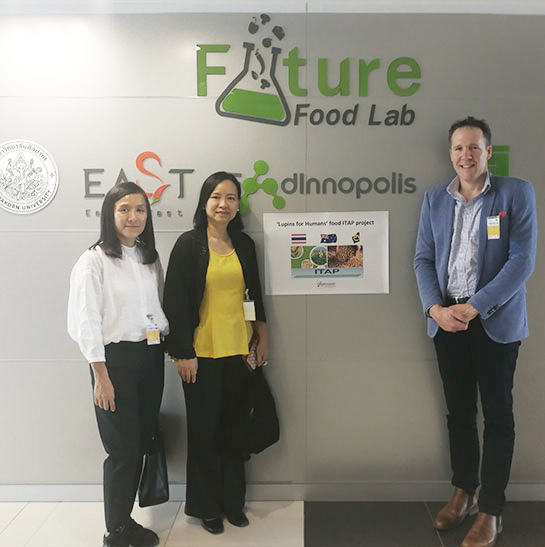 2017 – Everything begins with an idea

Our co-founder and passionate Australian agriculture and food connector, Daniel Marshall meets Miss Natsirikorn KALAYANASANT – Living Light Daily and Good Thoughts and Good Deeds (Thailand company) at a food matching event. They discuss the unique and special nutritional properties of Australian Sweet Lupins along with their exceptional versatility. Miss Natsirikorn KALAYANASANT has a strong background in FMCG with NESTLE and immediately see's the potential in human foods for this impressive and powerful high protein legume. Together with Daniel's knowledge of Australian Sweet Lupin and direct access to high class growers and supply chain partners, an innovative idea is formed and CREATIVE CONNECTION begins.

Australian Sweet Lupin farmers, Glen and Todd Quartermaine in their lupin crop pursuing their dream of developing a range of lupin food products.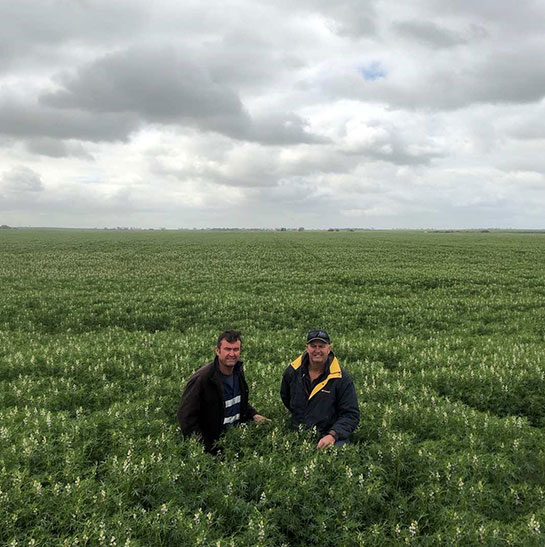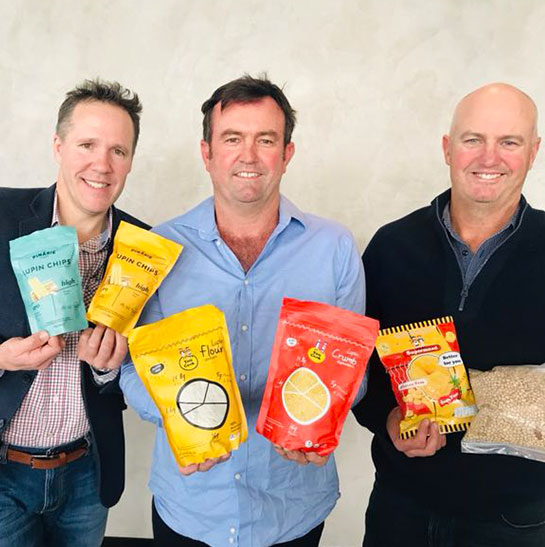 2019 – Pinarie Foods is born

After many months of product R&D and design phases, Pinarie Foods the brand and product family range including our flagship snack brand PINARIE SNACKS is born!
August 2019 – Market testing and customer feedback

Pinarie Snacks launched at the Perth Good Food & Wine Show for customers to taste test and provide their feedback. Following the amazing response and positive customer feedback, PINARIE SNACKS commercial production begins.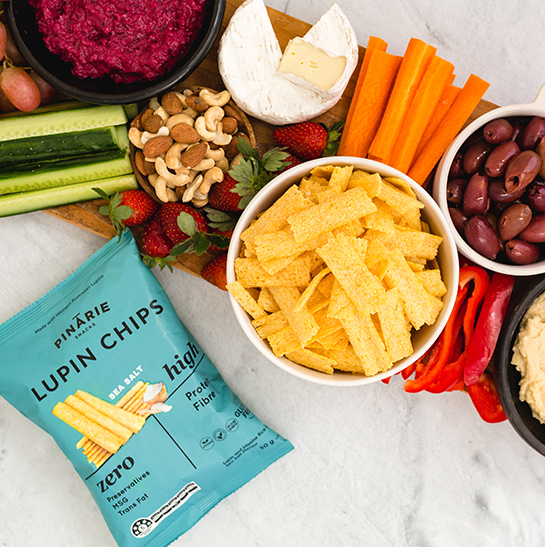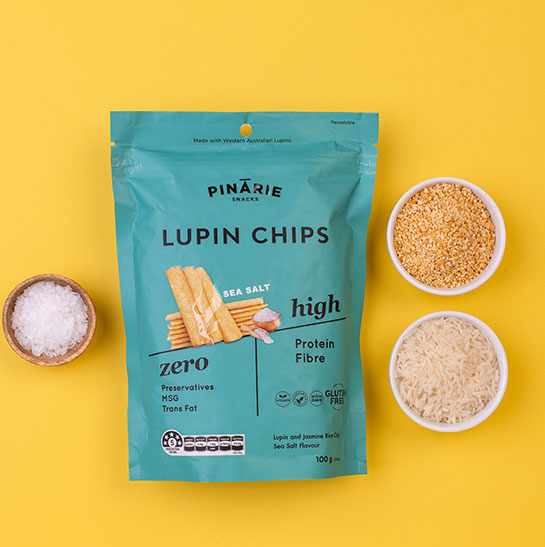 December 2019
– To market to market

Pinarie Snacks available through key independent retail outlets in Western Australia.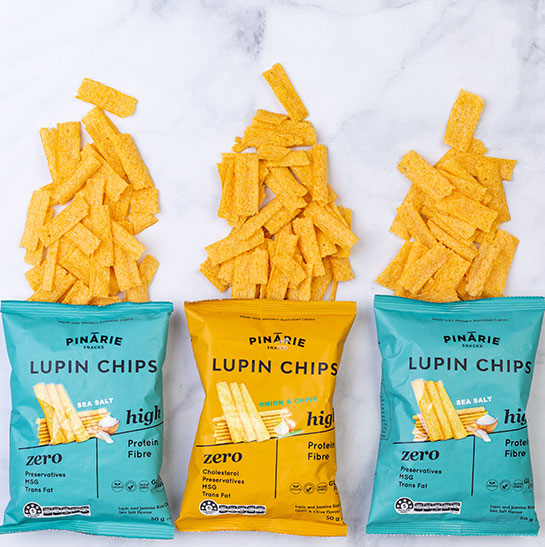 PINARIE  SNACKS developing new flavours and snack formats, to keep you HEALTHY and HAPPY.

We are determined to continue to develop a range of tasty, healthy and convenient foods for you, based on our hero ingredient; LUPINS.
Please keep watching our website and following us on Instagram and Facebook! Or send us a message via our CONTACT tab.